Sat, June 10, 2023
12 noon – 7 pm
16th & West Passyunk Ave
Join us on West Passyunk Avenue for a day of great foods, local brews, art vendors and live music. It's been too long, South Philly. Let's do this!
This is a kid-friendly, dog-on-a-leash-friendly event.
Proceeds from this event will go towards our Community Beautification Program. Newbold CDC has planted and maintains beautiful gardens at six intersections along West Passyunk Avenue and has planted over 600 trees throughout our residential neighborhoods.
@NewboldCDC
@NewboldCDC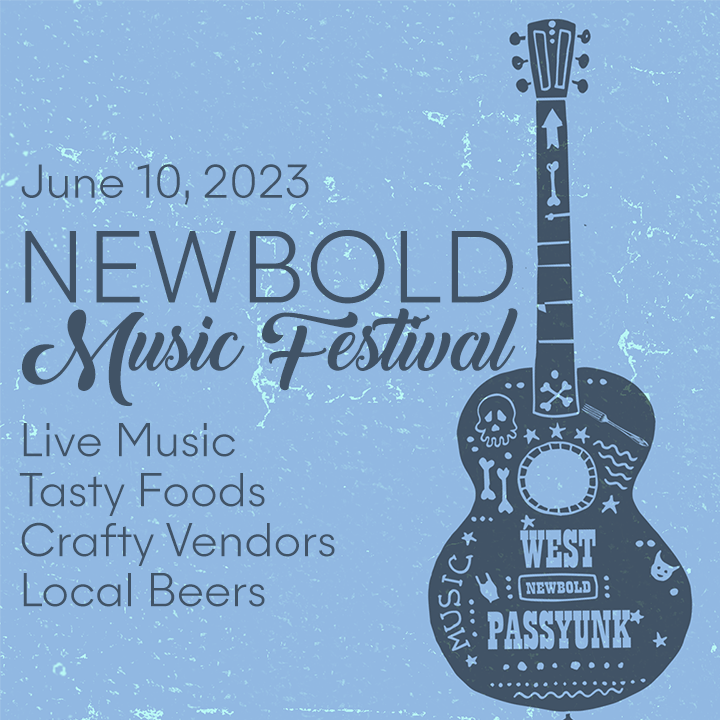 Birdie Busch (Folk Duo): 1-2:15 pm
Philadelphia Clef Club Senior Ensemble (Funk): 2:30-3 :15pm
Dylan Band Trio (Crazy Jazz): 3:30-4:15 pm
Paul Green Rock Academy (Classic Rock Tribute): 4:30-5:15 pm
Florry (Cosmic Country): 5:30-7 pm